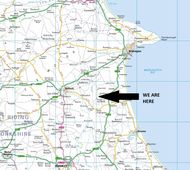 Construction
Our work booking are totally full. Sorry but at this time we cant not take anymore work in.We thank you for thinking of our company to carry out your building work.

Over 30 years' of experience is not only available in letting but in building advice! Another Director of Sand and Co is a fully qualified and time served builder specialising in all aspects of building work including conservation.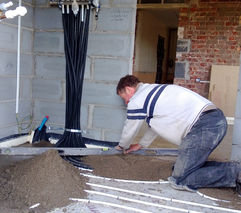 Alterations
Do you want to change the accommodation your property provides to better suit your needs or do you simply fancy a change? We can offer both guidance and advice to help you through the process of altering your property. Whether it be small changes to make everyday life that bit easier or a major alteration then please do not hesitate to contact us and we will be able help.
Extensions
Have you outgrown your property or do you just need more space? Whether it be taking out a wall or building a two storey extension, we can taylor plans to suit your needs and requirements, offering you honest and reliable advise that will help you achieve the home or your dreams.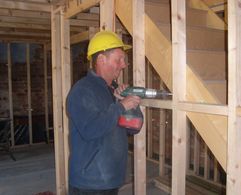 Repairs
Whether it be a niggling repair that's been on your mind to attend to for some time or something more urgent we will be happy to help. Our qualified builder will try and offer you the most cost effective and practical way of repairing your property.
New Builds
Are you looking to build the house of your dreams or something more 'standard' as an investment? We are able to offer advise and guidance from start to finish, from help with the initial plans through to the finishing touches we are here to help.
Conservation Projects
Conservation areas is where our workface comes to the fore. To preserve, re-create or enhance the acrhitectural historic interests of a property is something we relish. Character and appearance of properties located in conservation areas have to be protected and we have the knowledge to identify what mix of materials are required for such a project. We have great passion for period properties and this reflects in our past projects.
Project Management
Building your own home or overseeing alterations/extensions can be a mind field!! Take the worry and stress out of overseeing the work by employing us to look after it for you. We will offer genuine, honest and reliable advise to make sure the work is carried out cost effectively and within any time scale specified.
Enquire about our Construction services