Landlord Information
At Sand an Co we treat every property and landlord as an individual to us you are not just a number. We pride ourself in trying to offer the best possible letting service and believe that communication between all parties is the key to this. We are here to help and try to make the whole process as smooth as possible.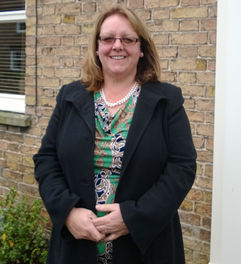 Market Guidance
Whether you have already made steps to investing in a property to let out or are just stepping your toes in the water we can advise you. In letting it is essential to make informed decisions when choosing a property to present to the rental market – employ us to help you and you can be sure you will be off to the best possible start.
We have a true passion for property and deliver outstanding customer care to both landlord and tenant alike.
Have you an empty rental property?
The rental market is extremely bouyant at present and there is therefore no reason why it should be stood empty for long periods of time between tenants. At the end of the day it is an investment and therefore every effort should be made to ensure a new tenant is found as quickly as possible.
Sand and Co Limited is extremely proud of its record of letting properties quickly to quality tenants. Now may be the time to look at changing Agents. We will give you an honest opinion as to why we think the property is not letting and try our best to offer good solid advise to get a good tenant in to make the most of your investment.
Energy Performance Certificates
Any property being offered to the rental/for sale market now requires an Energy Performance Certificate. The EPC is shown to any potential tenant/buyer prior to entering into any agreement, it allows both landlord/seller and tenant/purchaser the opportunity to see how energy efficient a property is. At Sand and Co Limited we are able to arrange for an EPC to be carried out on your behalf.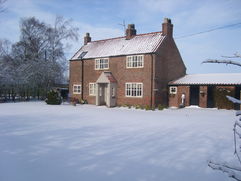 Care of your Home or Property
Be sure to check your insurance policy to remain covered while your property is empty
Many Building Insurance Policies have a clause saying the property cannot be left un-attended for more than a 3 week period without having regular inspections/visits
Going abroad for an extended holiday??? Or have you simply got an empty property which you do not have the time to visit/maintain or do you live to far away to visit regularly, (e.g. waiting for planning permission, building regulations or Probate).
Winter time can also take its toll on properties, it is advisable to either leave heating on a low setting or have the system drained down if a period is to be empty a long while.
At Sand and Co Limited we can tailor a service to your individual needs to give you that piece of mind to either enjoy your holiday or take away the worry of an empty property and be in the sound knowledge that your property is being regularly checked. Services which can be offered include:
Weekly, fortnightly or monthly visits can be arranged, how often you wish your property to be visited is entirely up to you.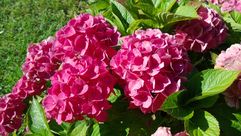 Gardening
Having an empty property with a garden that needs regularly maintaining cannot only be time consuming but a nuisance, We can arrange for someone to visit the property at your request as frequently as you think necessary to tend the garden. If you are just about to present your property to the rental market and want to make it more attractive to potential tenants we can tidy and make the appearance of your property more desirable. First impressions really do count and a tidy garden could be the difference between finding a tenant and a property stood empty for weeks.
Alternatively if you have a tenant in situ but you would prefer someone else to attend to the garden then this also can be arranged. As mentioned visits can be as frequent or infrequent as you deem necessary.
House Clearance
Take the hassle out of having the contents of a property removed.
When items are left in a property that are surplus to requirement it can be difficult to know how and where to get rid of them to. We are happy to obtain quotes and arrange removal of unwanted items on your behalf. Alternatively if you require items to be stored again we are happy to speak to the relevant people and obtain quotes.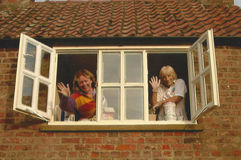 Property Preparation
Sand and Co prides itself on providing quality properties, it is therefore very important to us that we hand properties over to tenants that we would feel happy moving into ourselves. If you need a property furnishing for a tenant, we are happy to go and source the furniture for you. All you need to do is provide us with a budget! We can go as detailed or undetailed as you wish, even down to providing a fridge full of those essential items for anyones first night in their new property. Those extra touches for any new tenant moving can make the difference between them staying 6 months or a longer period of time because of that 'homely' feeling.
Interior Decor
For all your interior decor click on.....

Enquire about our Landlord services