Tenants Information
Tenants themselves are just as important as landlords and therefore need treating as such, as without a tenant the landlord has an 'empty' investment. Sand and Co Limited understands that in order to deliver outstanding service to our landlords, we need to take care of our tenants and as such ensure that our tenants receive quality customer services.
Tenant Reference
At Sand and Co we endeavour to make sure all our tenants and potential tenants feel as valued as the landlord themself. To thus end we safeguard the tenant by doing the following:
Ensuring all properties are legally let
Ensure tenants deposits are protected in a government approved Tenancy Deposit Scheme
Provide easy to read and digest agreements and will happily answer and discuss any questions regarding them
Accompany tenants to viewings and answer any questions that may arise
Accommodate tenants requirements including arrange evening and weekend appointments if so desired
We do undertake comprehensive referencing. This is not only to safeguard the landlord but also the tenant, we understand the strain the current financial climate can have on your purse strings and therefore it is important to match the right tenant to the right property! We try to complete our referencing in as friendlier method as possible to ensure the tenant doesn't feel their privacy is being intruded upon.
Money Laundering Regulations. All prospective tenants will be asked to produce identification documentation in order to commence the referencing process. Your co-operation with this will be greatly appreciated in order to move things along more quickly.
References For Tenants

At Sand and Co we pride ourselves in a good Landlord/Agent/Tenant relationship therefore we are more than happy to provide a complimentary Landlords reference* should you require one. This maybe helpful to you in securing another property or likewise. (*subject to a satisfactory tenancy)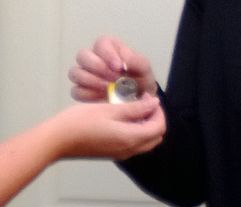 House Moving
House moving is one of the most stressful things anyone will ever do in their lifetimes – it is therefore important to us to try and make sure that this move goes as smoothly as possible. We can obtain quotes on your behalf and forward them on to you, removing the hassle of ringing around several different companies. Whether you be upgrading or downsizing we will do our utmost to try and ensure you enter the home of your dreams in as stress free mood as possible. For all your home decor ideas visit www.giftenvy.co.uk

Mailing List
At Sand and Co we are dedicated to customer service, it is therefore important to us to keep contact with anyone who is looking for a home –we do this by keeping a mailing list. Call 01262 488032 or e-mail info@sandandco.co.uk with your requirements and we will do our best to update you as soon as a property comes onto the market that we think might be of interest
Tenancy Deposit Scheme
When you rent a property, it is of the utmost importance to make sure that your deposit is protected. At Sand and Co we register all our tenancies with The Tenancy Dispute Service. We make sure both Landlord and Tenant have a copy of their certificate confirming the deposit has been registered so that you can be rest assured your deposit is in safe hands until the end of the tenancy. We also confirm all the details of where the deposit is registered in the Tenancy Agreement – all parties can then be sure of where the deposit is and who to contact should a problem arise.
Enquire about our Tenants services